Areas We Cover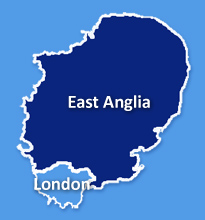 Accreditations

Find out more >
contact details
East Coast Heating Services
16 Warwick Road
Ipswich
Suffolk
IP4 2QD

Tel No: 01473 406090
Email us
Gas Central Heating Repairs Ipswich, Suffolk, Norfolk, Essex
We hope that the information on this page is useful to you but if you're in a hurry, please do just contact us on 01473 406090 or email: hello@eastcoastheatingsuppliers.co.uk
Central Heating problems can happen but most of the time don't mean needing a complete new system. If you definitely do need a new central heating system then please see our central heating installations page.

Our family run business has been providing central heating repairs throughout East Anglia and London since 1975 and numerous homes in Ipswich, Suffolk, Norfolk, Essex and London have used us to repair and maintain their central heating systems. Many of our new customers come from positive recommendations from customers who have experienced the efficiency of our central heating engineers to fix their central heating problems.
Assessing your central heating problems
First of all it's important to identify where the central heating problem exists. In the first instance we encourage you to contact us to describe the central heating problem you're having. Quite often it can specifically be a boiler problem.
If the problem sounds like it can be fixed by something simple that you can do yourself then we'll advise you of that on the phone or by email – at no cost to you.
If the problem appears to need our expertise then we will offer our services to you. Nine times out of ten we can identify the central heating problem by phone or email and if it can't be easily fixed by you, we can provide a quotation before you commit to us coming to help you. Even then, there is no call out charge.
Typical problems with central heating systems include:

Typical costs
While every job requires an individual quotation, here are a few examples of typical costs to repair central heating problems …
To fit new central heating pump: materials + labour: £165
To replace leaking radiator, including fitting: materials + labour: from £130
To repair leak on central heating system: from £95


Our credentials
We are Gas Safe registered heating engineers and our ongoing success relies mainly on positive word of mouth from happy customers to new potential customers. We have included just a few testimonials below to show you what our customers say about our central heating repair and maintenance service.
A big thank you for your prompt action in repairing my heating system when no one local to me wanted to know. I can not recommend your company highly enough and would not hesitate to recommend you to anyone i know.
Gary Stinton

,

Great Yarmouth
Thank you for explaining the problem in simple terms. Having moved into the house a few months ago I had no way of knowing that the radiators hadn't been serviced for a long time and you explained it perfectly, while fixing the problem.
Martin Hobbs, Ipswich, Suffolk
Thank you for your quick service - I had water coming through my ceiling and your plumber found the leak very quickly and solved the problem, despite having to lift the carpets.
Mrs Nicholls, Colchester, Essex
My next door neighbours recommended your company to me – I would just like to say the plumber who came was very professional and polite and he soon found out why my radiator wasn't getting hot. I am now nice and warm thanks again.
Gwen McCabe-Jones, Norwich, Norfolk
I would like to thank Gareth for his hard work in getting my central heating back up and running. He was clean and tidy and as you know at my age (OAP), I really feel the cold, many thanks.
Fred Winters, Ipswich, Suffolk
Thank you for sending your plumber Ashley to my home he was very clean and tidy and soon found the fault. Would recommend your company to my friends and family.
Peter Davison, Felixstowe, Suffolk
I would just like to say that the engineers that you sent to me was very professional in sorting out my heating problem that we had. I would ring your company again, many thanks.
Anthony Buxton, Hackney, London

We'd never have worked out that just a few poor connections were stopping those radiators from heating up properly. They're now lovely and toasty, thank you.


Roy and Irene Whiteley, Felixstowe, Suffolk